Recently I was testing out a truly atrocious fly rod from the mid-1960s for a book I'm writing on fiberglass fly rods. This was the only thing that horrible, horrible rod managed to catch: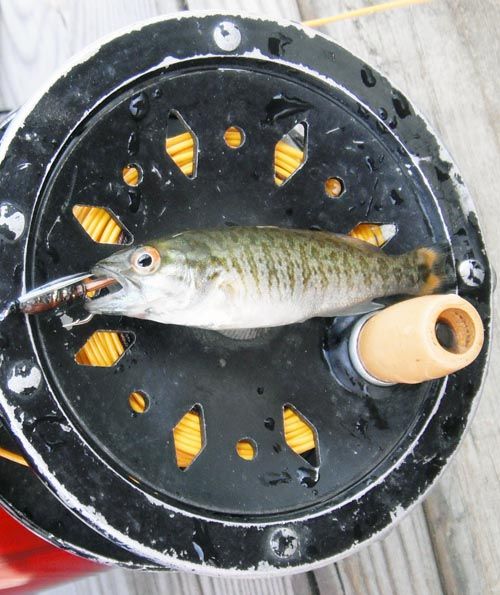 That's a Union Hardware reel with a spool diameter of 2 inches. The fish is a little over 1.5 inches in length.
By the way that is a #16 nymph. My question is, has anyone caught a smaller bass than this?
-- Dr. Todd