One of the most common questions I get on trade lures is who sold lures marked "Q.C." Yesterday, in fact, Michael Anderson posted on Joe's Board asking this very question. It comes up about once every three or four months, so I thought I'd put a permanent answer up here for those seeking information on metal lures marked "Q.C."
These lures were sold by Edward K. Tryon of Philadelphia, Penn. beginning around 1901 and continuing into the 1930s. Quaker City, by the way, is one of the many nicknames for Philadelphia. At various times, the Q.C. stood for "Quaker City" and "Quick Catch" and sometimes even "Quaker City Quick Catch" baits. They were often sold as Kingfisher Quaker City or Kingfisher Quick Catch lures.
The catalog cut below comes from 1925 and illustrated just such a Q.C. spinner on the card -- note that some of the baits (later ones) have the words Good Luck on them. Spinners marked only Good Luck are also Tryon lures. The spinner below is an early Q.C. fluted spinner dating to around 1910.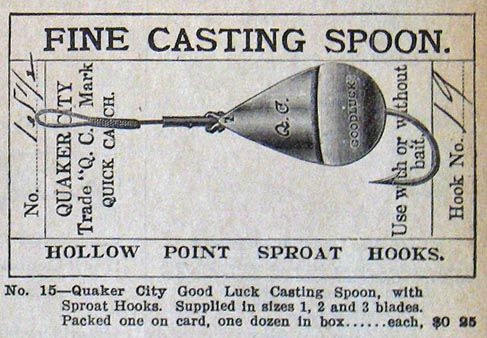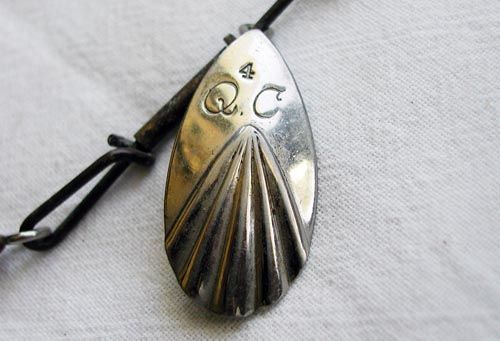 I hope this helps to clear up some of the confusion!
-- Dr. Todd