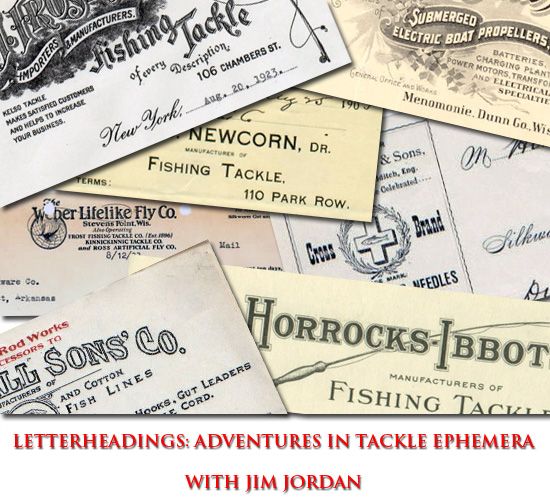 This February 10, 1925 Tuttle letterhead is surprisingly devoid of any of Lottie Tuttle's beautiful artwork. Orley Tuttle's wife, Lottie, was a pioneering sportswoman, taxidermist and the first licensed  female guide in New York State. Lottie was also a trained artist who graduated from Boston Fine Arts School. Lottie was an integral part of the Devil Bug Company. She created much of the beautiful artwork used on Tuttles catalogs and advertisements. She is also credited with giving the Devil Bug lure its name.
The heading on this piece is rather plain. Simply O.C. Tuttle Devil Bug, Incorporated - Old Forge, New York. The fact that the heading includes the word incorporated lets us know that this heading could only have been used on Tuttle's letterhead for around one year. Tuttle Devil Bug was just incorporated in 1924 for $100,000.
The content in this letter is something I would expect from a marketing expert rather than an  Adirondack Camp owner, expert guide, and taxidermist. Orley Tuttle's uses his words artfully in this letter to establish a partnership with Peoples Hardware & Furniture. In one page of text he manages to do this without ever mentioning the word partnership. Tuttle indirectly points out a commonality of mutual respectability. Peoples Hardware & Furniture locally and Tuttle among the angling community. O.C. also explains his product line, customer base and his advertising campaign. He requests an order two separate times, claims his baits, which sell themselves, should be in their store. Then he sums up the letter by making his overall point, that this is a partnership with the words, "Yours for more business for us both." It is neatly signed O.C. Tuttle, President.
Lastly he follows up with a  p.s. regarding his catalog.
Regards,
Jim Jordan