33 Year Old Tuna Record Falls...rent an ice house...or go to the community ice shanty...but ice fishing is all about more the merrier...tackle thief plagues Wigan...the top 5 speckled trout lures...gifts for the outdoor enthusiast...how a broken rod saved Eric Clapton's life...lead ban is still being debated...it must be THE NEWS OF THE WEEK!
The Big Lead
: 405 pound tuna breaks
33 year old record
.
The LA Times calls is a
"Holy Grail."
Ice fishing is upon us, and a slate of news begins with
renting a fish house
.
In Minnesota, one community is building a
communal ice house
.
With ice fishing, the
more the merrier
.
Tackle thief is still on the loose
in Wigan
.
The top 5
speckled trout fishing lures
.
A great turn out for the
Mackerel fishing contest
.
Hazel McCallion
question trips up one American angler.
Gifts for the
outdoor enthusiast
.
Cool gift ideas
for ice fishing
.
Fishing Has No Boundaries gets a
new (famous) recruit
.
The Baltimore Sun's
Outdoor Girl tells us that cold weather fishing is
coming down the pike
.
Guitar International reminds us how a broken fishing rod saved
Eric Clapton's life
.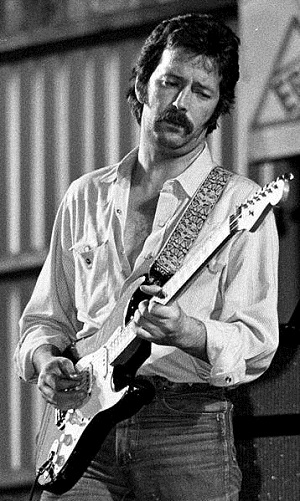 Finishing with a Flourish
: Leadheads are
suing the EPA
.
-- Dr. Todd