A trove of ancient Egyptian fishing tackle is found...NYC hosts a unique tournament...a Vermont hatchery is slated to close...the Civil War spills over onto the water...a custom rod maker is profiled...kids go fishing...bears and wild rivers make a reel angler...huge sharks lurk offshore in Australia...more controversy surrounds world record Hammerhead...it must be THE NEWS OF THE WEEK!
The Big Lead:
Egyptologists discover huge cache of
ancient Egyptian fishing tackle
.
Ray Sasser says catching fish is as easy as
casting a line
.
New York City is hosting
a fishing tournament like no other
.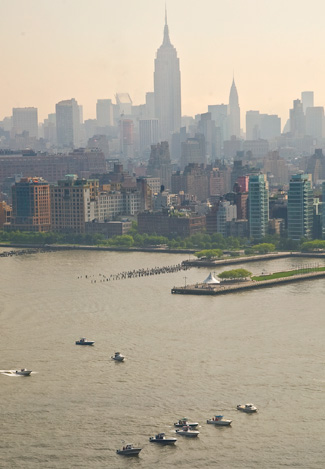 Closing a Vermont fish hatchery makes
no sense whatsoever
.
Get prepared to pay a new
saltwater fishing fee
...
Some good advice
for fishing tackle
.
Minnesota's
Little Bear Bait and Tackle
is stuffed to the gills with stuff.
A fish story with
a happy ending
...kind of.
A new bait shop opens
in St. Mary's, GA.
Oregon-Oregon State's Civil War spills over
onto the water
.
The BBC reports that many key coral reefs are in
danger of disappearing
.
A portrait of
custom rod builder Rick Smith
.
These school children get a great opportunity
to go fishing
.
Field & Stream's
John Merwin ways in on the
great braid debate
.
Clyde Hogan is the
prop master
.
Wild rivers and bears mark the
true reel fisherman
.
Aussie anglers are not phased by
massive shark that lurks just offshore
...
Finishing With a Flourish:
More controversy over the
world record Hammerhead Shark
.
-- Dr. Todd from the Frozen North (Duluth, MN)