A popular Montana tackle shop owner dies tragically...Reef Runner lures get profiled...drum fishing is down while tarpon fishing is up...a new fly fishing movie is about to drop...the arrival of the herring is imminent...world records over three generations old...drunk British reprobate gets 16 months in jail for stealing tackle...a hammerhead shark photo you have to see...Martin Truex Jr. claims he's Sprint Cup's best angler...rock snot...more Aussie tackle shops get burgled...rodmakers Kris Kritufeg and Meg Ingram get profiled...an obituary for live bait...British man uses fishing rod to smuggle drugs into prison...the great Stu Apte...it must be THE NEWS OF THE WEEK!
The Big Lead
: Tragedy strikes Montana as a popular
fly tackle shop owner drowns
.
The down economy is the best time to
start a tackle company
.
The skinny on
Reef Runner lures
.
Dr. Julie Ball reports that the drum run is being upset
by untimely weather
.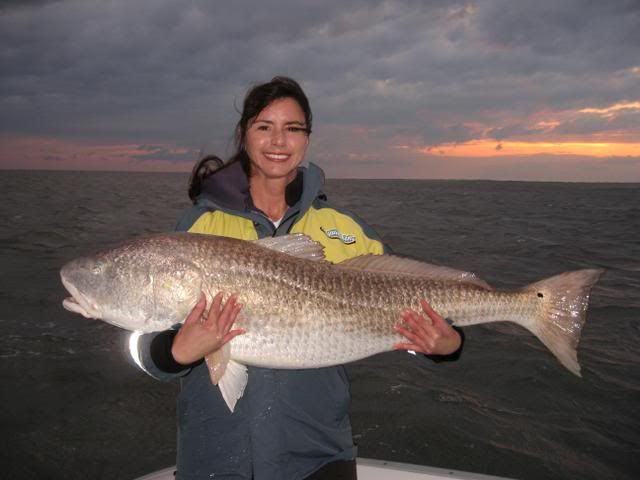 On the other hand, good weather is boosting
the tarpon fishing
.
A review of the new fly fishing movie
Rivers of a Lost Coast.
.
Saltwater anglers await the
arrival of the herring
.
Some current world records are
over a century old
...
From the Life Lessons File: British man drinks 15 cans of lager. Beats up angler and steals his gear. Now he's going to
jail for 16 months
. See? The system does work.
From the "I Think We're Going to Need A Bigger Boat" Files: Photos of the world record hammerhead shark...
being boated
. Incredible.
Walleye wishes and
pike dreams
...
Kyle Busch has a rival now as Martin Truex Jr. proclaims himself
the best angler in the Sprint garage
.
Man, do I hate
rock snot
...
Dennis Anderson writes an
obituary for live bait
.
It's officially an epidemic: burglars steal another
$53,000 in Aussie reels
.
Three words:
crankbaits, crankbaits, crankbaits
.
Let's all celebrate the holidays
by fly fishing
.
From the Old School Files: this "radical" rod design
ditches the trigger
...just like all rods made before the 1930s...just sayin'.
From the British Love Their Rods files: A 14 foot fishing rod used to
smuggle drugs into Ranby prison
...
Local Brainerd, MN rodbuilder
Kris Kristufek gets profiled
.
10-year old boy much better angler than you, wins third straight
Casting for Kids championship
.
10-year old girl much better angler than you as well,
breaks two fishing records
.
Gray's Sporting Journal
gives us a neat piece from
fly angling icon John Gierach
.
Meg Ingram is a custom rodbuilder in Watertown and the owner of Damon Rods looking to
make a name for herself
.
Finishing With a Flourish:
Stu Apte's new autobiography
gets a big bump, courtesy of
The Miami Herald
.
-- Dr. Todd