The Video of the Week
A great video showing a large female musky mating with a smaller male.
12 Things I Would Buy If Only I Could Afford Them
This
Winston bamboo fly rod
is amazing.

Hungry,
Hungry Jack
! Gobble 'em up and they always come back for more…

Winchester Multi-Wobblers
are very popular, especially in the box.

A
Nick Mousel creel
has attracted a bit of attention.

I like this
Bite-Em-Bate
Indiana wood minnow!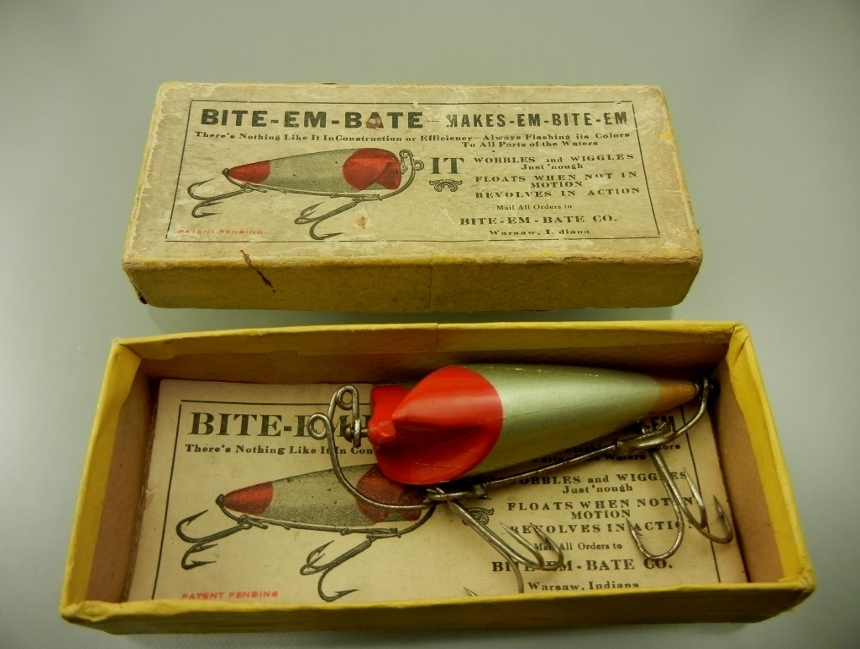 A
Heddon Lucky 13
in clear is very cool.

Underwater Minnows are a real bargain these days, and this
Heddon 150 in Green Crackleback
is superb.

A classic
South Bend Underwater Minnow
is a nice find.

A
Ken Hedmark musky oil painting
would lake great in a den.

It takes a lot for me to say I have never seen a reel before, but I have never seen this
Black River 500
before.

This is an ultra cool
Mitchell 308
in the box.

A
Pezon et Michel Luxor
spinning reel is an early example of a game-changing design.

As always, have a great weekend -- and be nice to each other, and yourself!
-- Dr. Todd