1931 J.M. Keeley Car and Tackle Trailer
As promised in a previous post, I said I would give everyone a better look at the incredible J.M. Keeley fishing tackle car and trailer. Here is a photographic tour of the outside and inside of the trailer and car, courtesy of Donnie Gould and his incredible team at Auctions America in Auburn, Indiana. Donnie pulled out the car and trailer from the auction building and gave us a private tour, and it was as awe-inspiring as you can imagine!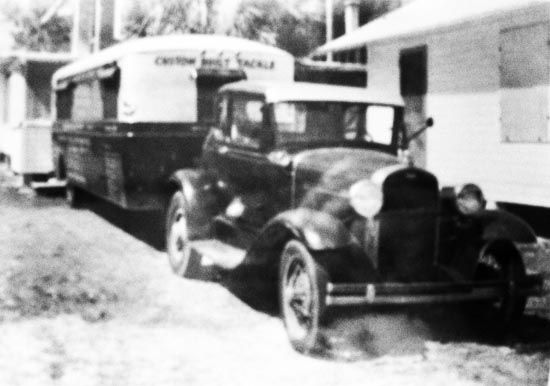 The rig as it appeared in the early 1930s.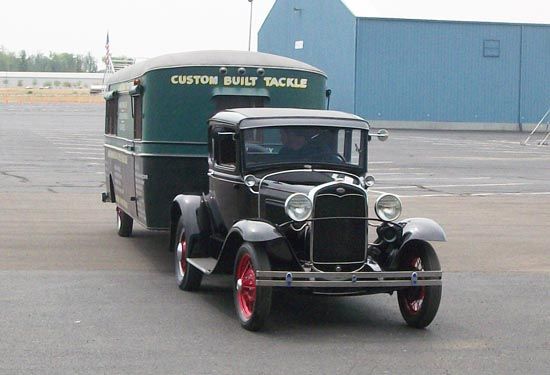 The rig as it appears today, fully restored.
Seeing the Keeley trailer in person is just awesome. I cant imagine a cooler tackle-related item in history. The restoration was just amazing.
Close up of the custom-built 1931 Ford car.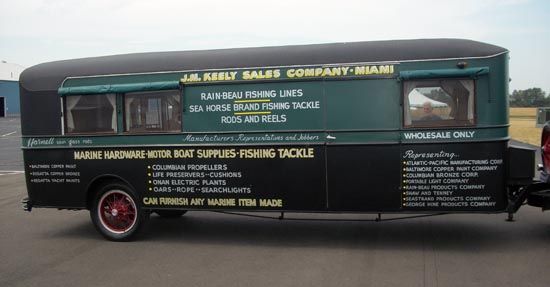 Nice side shot of the trailer.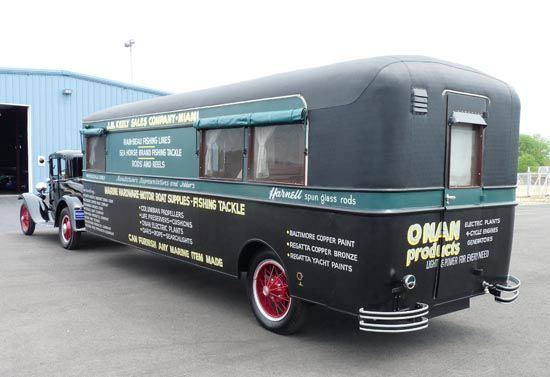 A photo of the other side.
The inside of the trailer has been restored, but was full of the original tackle items awaiting the new owner to put in what they desired. Here are a few internal shots showing how cool (and how customized) this trailer was.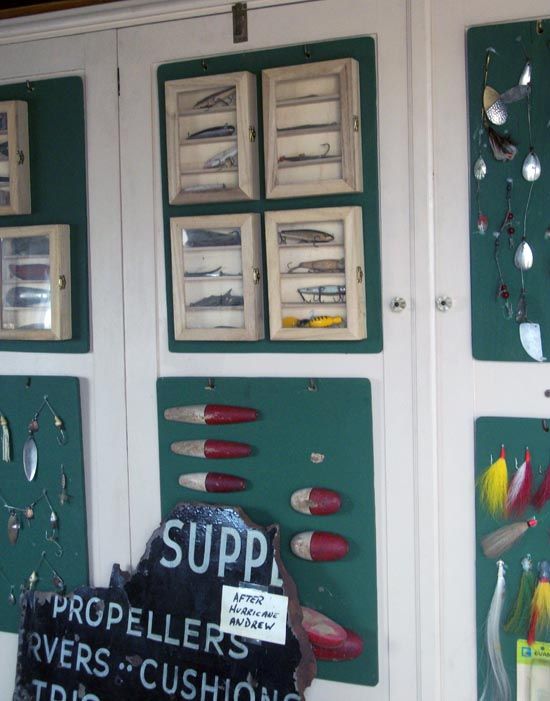 The walls are full of tackle displays for prospective buyers, including the neat H-I bobber and L&S baits display.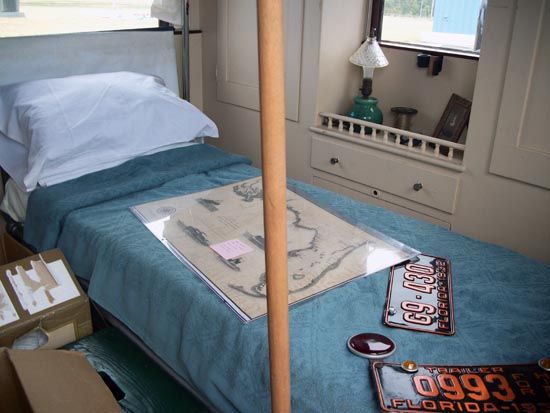 J.M. Keeley had a bed put in so he could sleep while on the road.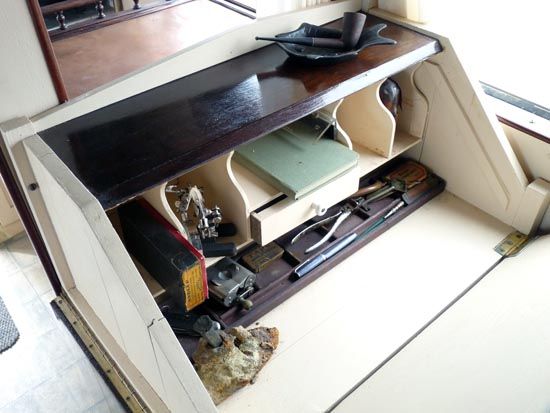 The trailer had a kitchen, dining room, and even a fly tying bench and table.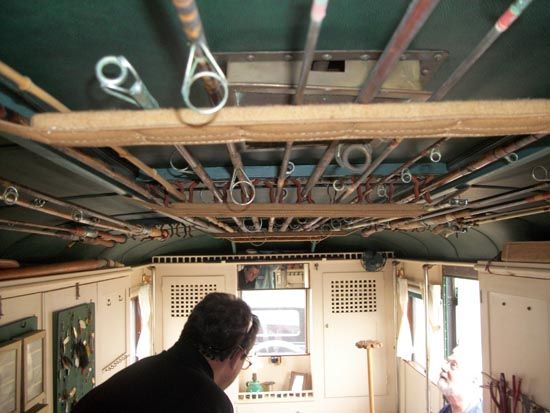 Even the ceiling was converted to hold fishing rods.
The restoration of this car and trailer was a truly daunting project. Below are a couple of "before" photos. The combination was found in the Florida Keys, and looked like this when it was discovered: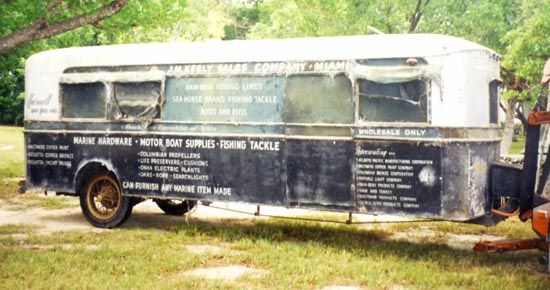 J.M. Keeley himself was a prominent tackle and marine products representative based out of 2380 NW 23rd Street in Miami, Florida.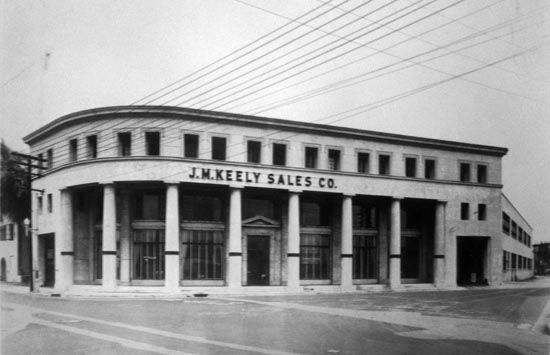 The Keeley building was used as a showcase for their product line.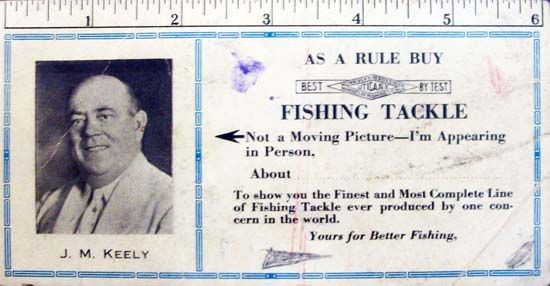 Keeley himself promoted his company through such things as this Horrocks-Ibbotson ink blotter and ruler.
It was an incredible experience seeing this in all its glory, and my thanks go out to Donnie and Auctions America for letting us get a look at it.
Our final view of this incredible combination.
Tune in tomorrow where we'll post a couple of videos you'll definitely want to see.
Check out the auction photos for the
1931 J.M. Keeley Car and Tackle Trailer
yourself!
-- Dr. Todd