Don't have time to read 50+ fishing and tackle collecting blogs and web sites? Well, let us do it for you! Follow all of the latest news, articles, and stories on
our Whitefishpress Twitter
account! Hint: You don't need to be a member...just bookmark the
Twitter Feed Page
or click on latest links to the right!
It's Kevin Van Dam again!…Field & Stream's vintage tackle contest...how mono and spinning changed fishing…the NY Times on ice angling…Perfect Duluth Day on steelhead fishing classes…Brandon Palaniuk gets some press…sidearming lures…Iaconelli on Iaconelli…Neal Taylor has passed away…Eagle Rays are hard on reel drags…fishing bamboo…it must be THE NEWS OF THE WEEK!
The Big Lead
: It's Kevin Van Dam…
Again!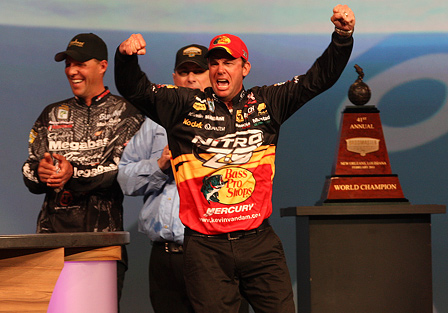 One man remembers how monofilament and spinning reels
changed the sport
.
Part 2 of
Field & Stream's
vintage tackle contest
.
The New York Times
and its annual
fishing article
.
What's new in
fly fishing
?
Perfect Duluth Day gives the 411 on
steelhead fishing classes
.
Why do it yourself is not the answer
in Britain.
Brandon Palaniuk
is attracted a lot of attention at the Bassmaster Classic.
San Diego writers
takes exception
to Manabu Kurita's world record bass mount.
Sidearming lures
for big bass
.
Legendary angler
Neal Taylor
has passed away.
Iaconelli on…
Iaconelli
.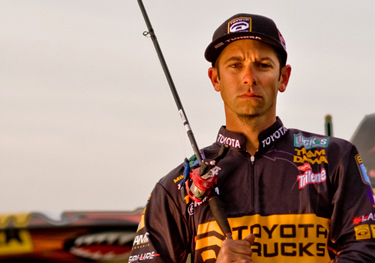 Homemade gear can
enhance your experience
.
A Kiwi recalls an ocean of fish
that got away
.
While an Aussie bemoans the Eagle Ray's impact
on reel drags
.
Why Keith Fraser is the dean of
all sturgeon anglers
.
Finishing with a FLourish:
Fishing Bamboo
…give it a try!
-- Dr. Todd