West Virginia angler launches a new lighted fishing rod...bio-manipulation in Minneapolis...Pflueger plays a part in a WWII history book...chinooks return...man v. croc v. nile perch, part deux...Rapala buys a new toy...Yo-Zuri...walleye pro Mike Gofron sounds off...for one guide work = play...a 1930s rod, restored...spey casting tips...it must be THE NEWS OF THE WEEK!
The Big Lead:
A West Virginia angler is set to launch his
Night Light Fisherman rod
.
My old stomping grounds of Lake Nokomis are being subject to
"bio-manipulation."
A new book about a WWII airman from Akron who's wife
worked at the Pflueger factory
while he was fighting Nazis in Europe promises to be a fine read.
The
return of the Chinook
promises to be a boon.
A Cornish angler
is set to get a record.
More on the
man vs. Crocodile vs. Giant Nile Perch
.
Piggeyback spoons
are killer for bluegill.
Rapala VMC
buys Ultrabite
.
Aussie angler pens his
second fishing book
.
Yo-Zuri lures
, kayaks, and old friends.
20 questions with
walleye pro Mike Gofron
.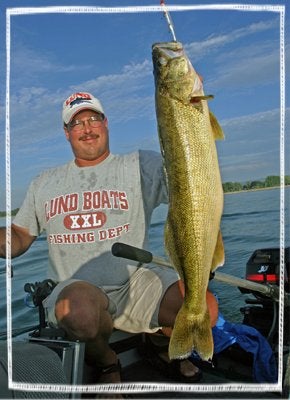 Wahoo
! Angler is surprised by big catch.
A Mille Lacs fishing guide says
work = play
.
Sturgeon
lighten up a dismal angling day.
A
1930s vintage fishing rod
has been restored for a local British museum.
The
right equipment is everything
in ice fishing.
Finishing with a Flourish:
How to improve your
spey casting
.
-- Dr. Todd