One-in-a-billion casting accident leaves one angler dead...the sweet smell of stink baits...tackle for soldiers is still a good idea...don't sneeze at rock snot...one of Britain's celebrity anglers caught in fishing boat insurance scam...Martha's Vineyard angler probably catches world record Striper...a rocket launcher fishing rod--for kids...California angler catches 113.4 pound blue cat...a British professional angler gets banned for anonymous internet postings...it must be THE NEWS OF THE WEEK!
The Big Lead
: Freak one-in-a-billion casting accident leaves one
New York angler dead
.
This angler's specialty is
very big fish
.
Fishing and Boating interests come together to succesfully get the
Clean Boating Act enacted into law
.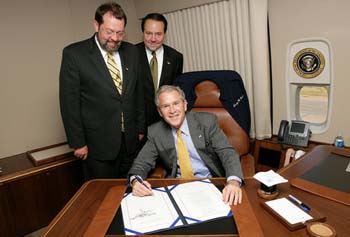 Stink baits have never
smelled so sweet
.
Fishing tackle for overseas troops
is still a terrific idea.
Bait shops are
feeling the economic squeeze
as anglers stay home.
The 411 on the great
Project Healing Waters
.
Don't sneeze at
rock snot
.
One of Britain's most celebrated anglers
caught in insurance scam
; sells boat on internet he claimed was stolen.
Edmond, OK will be hosting the "Gone Fishing" display at the
Edmond Historical Society & Museum
.
Virginia anglers are
hooked on Tarpon fishing
.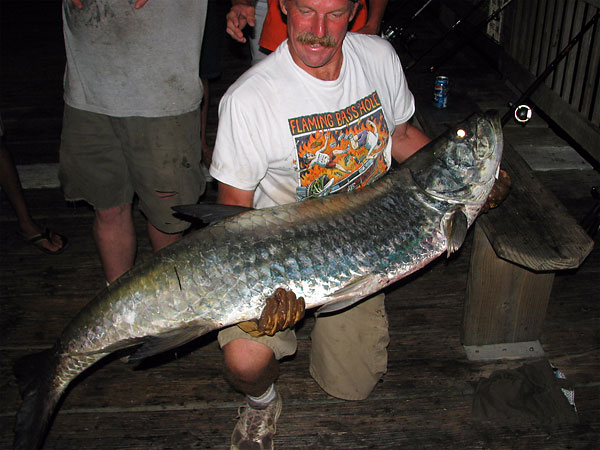 Novice angling Wife
catches 72 pound catfish
; dedicated husband fisherman of 48 years watches with bemused rage.
More on the
fishy foot treatment
.
In praise of
sunfish
!
The Martha's Vineyard Times
reports on an angler who probably caught a world record striped bass, but didn't
weigh it on a certified scale
.
Ray Sasser reports on an eight-year old who is a better angler than you;
catches lunker bucketmouth on $10 rod
.
A nice story of a father, son, and a
high school reunion fishing trip
.
From the Just What We Needed Files: A
rocket launcher fishing rod
. For kids. Endorsed by Roland Martin. That is all.
One angler reports on the
fish of a lifetime
.
The Durham Region
reports on the kinds and styles
of fishing lines
.
Patrick Knowles reports on
fishing the Amazon
.
Two brothers catch
two monster largemouth bass
two ounces apart in size twenty minutes apart. Really.
San Diego angler catches California state record
113.4 pound blue catfish
.
Finishing with a Flourish
: British match angler gets banned from competing for
posting "unsavoury" internet comments
.
-- Dr. Todd