NFLCC member and fishing and tackle historian Russell R. Christianson is back at it again, this time with the third and final volume in his excellent three-volume set on West Coast Salmon lures.
West Coast Vintage Salmon Lures, Volume 3: Post-WWII Plugs, Bait Holders, and Coho Flies
(8.5" x 11", 240 pages, softcover: $24.95 list price) is a fitting culmination to a decades-long research project.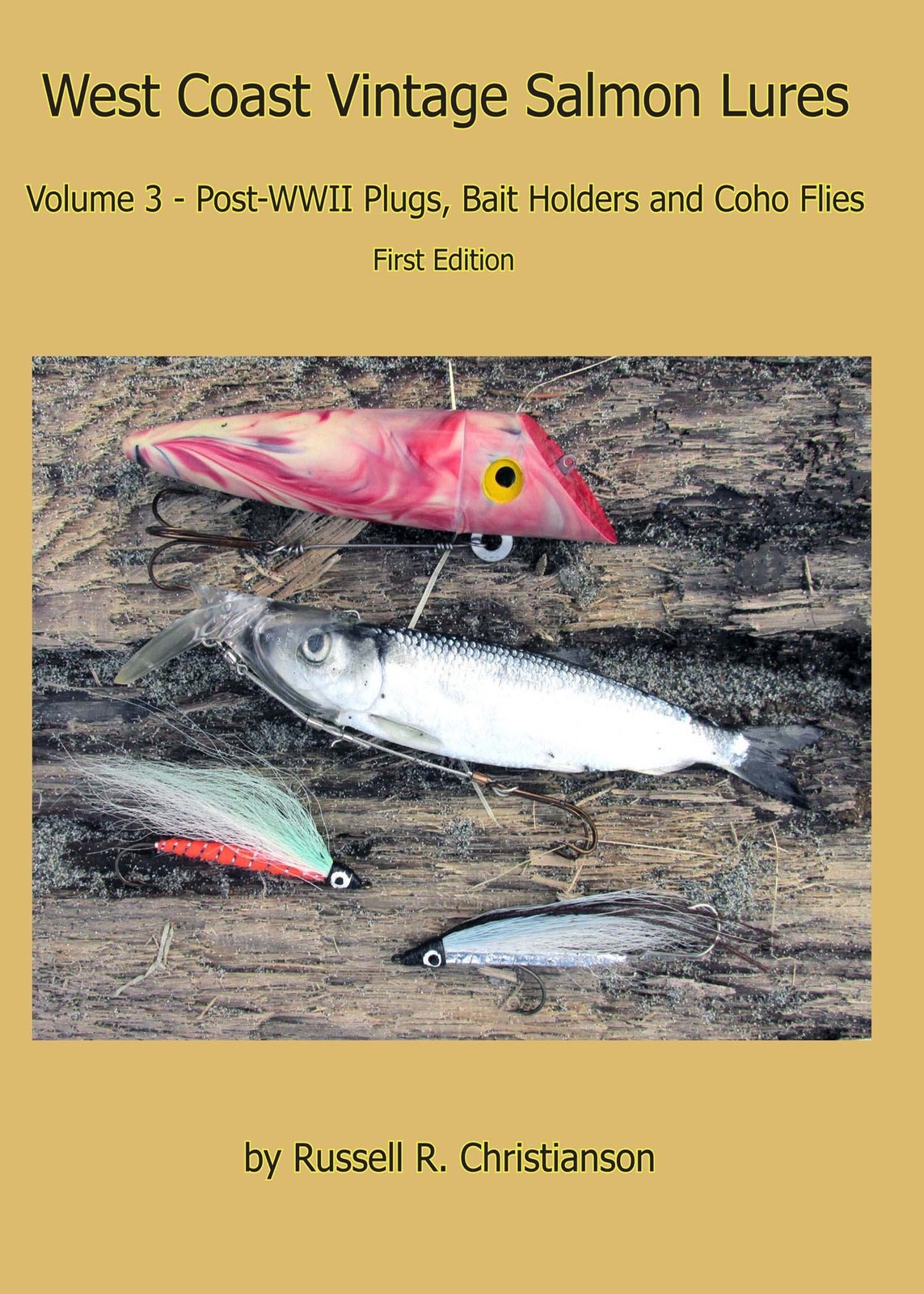 As with all of Russell's books, this one does not disappoint. It is filled with details you just can't find anywhere else. This volume includes sections on such collectible lures as Mac's Squid, Carr's, Schroeder's, Zimmy, Krilich Killer, Spin-in Herry, Spin-in Minny, Salmon King, Witch Doctor, Aron and many others. Over 30 companies including Les Davis, Pop Geer, Zak, Tradewinds, Al Lundemo, Art Ullis, Big Al's, Vandes, Graham, Boyle's and Bentz are covered.
The aforementioned tackle makers are illustrated well by the more than 500 photos (a couple even in color!) and biographical details where possible. One of the things about his books I like so much is running across complete surprises; for me in this volume, that was the section on West Coast polar bear streamer flies popularly known as Coho flies. I've always been interested in their history, and it's detailed very nicely in this chapter. Someone should write a book on West Coast commercial fly tiers (maybe Russell will embark on that project next!).
This volume, as well as the first two volumes in the set, is available from Amazon, the author's
eBay store
or by visiting his
Salmon Fishing History
web site.
If you don't have this three volume set, you are really missing out. You won't be disappointed.
—Dr. Todd