Last week I received a copy of a highly anticipated book in the mail from my friend Vic Johnson, the fiberglass fly rod guru. It was his 20th Anniversary edition of
Fiberglass Fly Rods: The Evolution of the Modern Fly Rod from Bamboo to Graphite
(EP Press, 2016: 8.5" x 11" Black-and-White illustrations, 105 Pages, $29.95).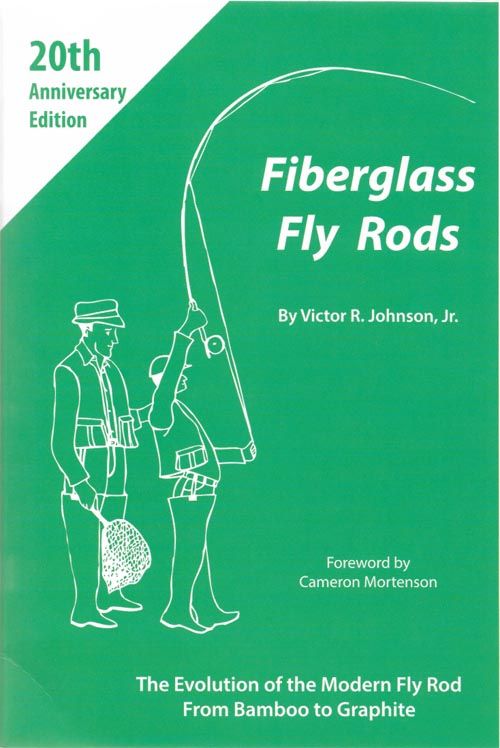 The original edition was coauthored with his father, Vic Johnson Sr., and was an absolute revelation. As someone who grew up with fiberglass, it spurred me to start seeking out some of the great makers and to start collecting glass fly rods. His book coincided with (and helped spur) a resurgence in glass fly rods, a movement that is still going strong today.
This isn't a rewrite as much as it is a supplement, or a companion volume, to the original (which is also available from the author). Much new information is contained in its pages; this includes profiles of many modern makers of glass fly rods from Tycoon Tackle to Larry Kenney, as well as profiles of some great names in the field including Gadabout Gaddis and Dr. Arthur Howald.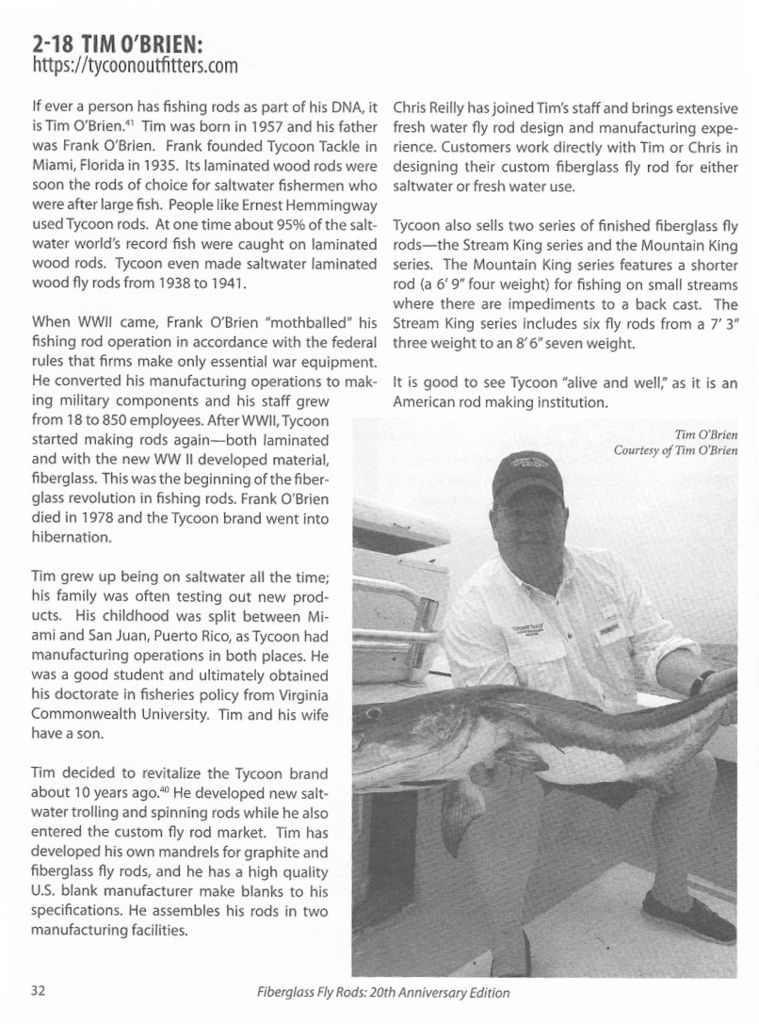 As someone who has his own glass fly rod book in the works, I appreciate all of Vic's attention to detail. Vic has done the collecting world a great service in updating his book, and this volume will take its place alongside the original as "must haves" for anyone interested in fly fishing, fly rods, of fishing history. It's really a fantastic book and well worth adding to your library.
The book can be ordered directly from the author by emailing him at vrjvallejo@gmail.com.
You can visit his web site by
Clicking Here
.
— Dr. Todd