I got the following note from Pat Washburn, an Ohio Creek Chub collector. The photos he sent in were of an amazing Creek Chub lure which I had not seen before. Here is his message:
As an avid antique lure collector, I constantly look at Joe's Old Lures Message Board and see your Fishing for History, which I very much enjoy.  As such, I have attached two pictures of a rare Creek Chub lure that you may want to include in "12 Things I Would Buy if Only I could Afford Them."  This is a mint #1910 Striper Strike in the amber flash color in the right box.  In his Creek Chub book, Harold Smith calls amber flash "the rarest of the Creek Chub colors." When I told him this summer at the NFLCC show in Ft. Wayne that I had found a #1910, he was amazed because he said that he had never seen this lure in this color even though it was a regular production color for the #1900 Striper Strike for several years.  So, I thought the readers of Fishing for History might like to see this.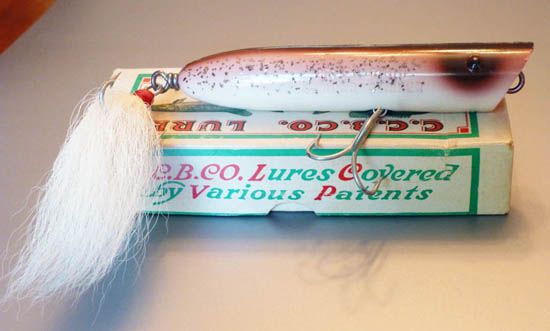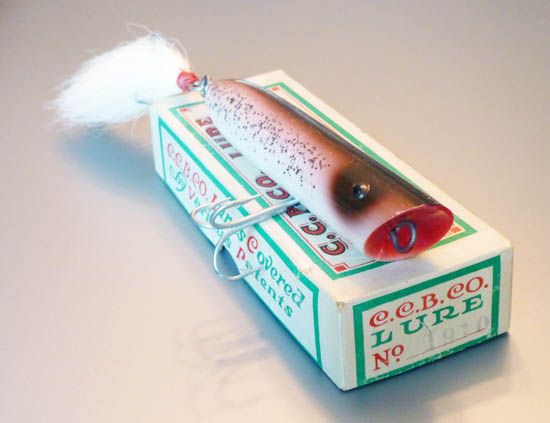 I took the pictures in the large format on my digital camera so I believe that they are good enough quality for your online publication.  Let me know if you have any questions.
Wow! What a rare Creek Chub color! How cool. Thanks for sharing!
— Dr. Todd