Visiting the South Bend area!!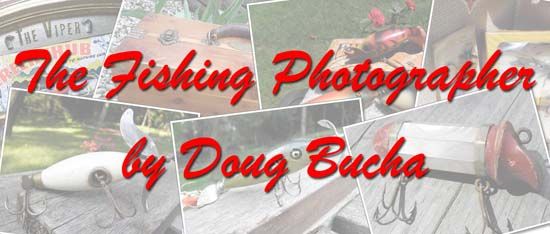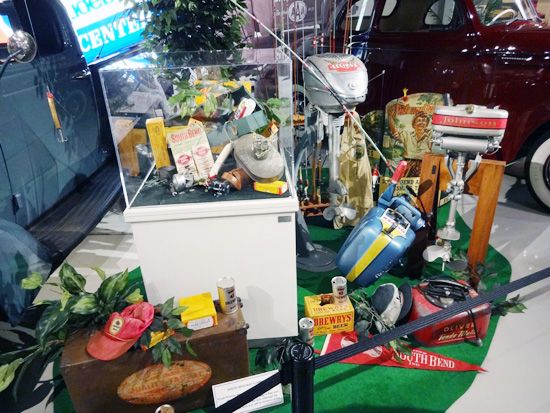 I just wanted to let collectors know what the South Bend area has to offer in the way of museums as they relate to fishing.
The photograph shows a display of fishing related items that can be found at the Studebaker National Museum in South Bend. The museum features many fine Studebaker automobiles and is one of the finest auto museums in the country. It is fantastic!!
In addition, The Center for History is located just next door. It houses all the records from the South Bend Bait and Tackle Company going back to its beginnings. These are available for private viewing for research purposes.
There are three museums just across the state line in Michigan which will be of great interest to the collector. The city of Niles offers the Fort St. Joseph Museum that has a small collection of local fishing items, including the Harris Frog.
The city of Dowagiac not only has the Heddon Museum but it also has a museum downtown. This little known museum features one of the finest displays of Heddon items that can be found anywhere.
Please do not forget to visit the University of Notre Dame. It has over one million visitors every year and is the largest tourist attraction in all of Indiana. You will not be disappointed.
Have a great 2014.
Doug Bucha