This episode of the Fishing Themed Advertisement is posted in honor of Jim Schottenham,
doyen of all-things sidemount
. It's a 1954 Paul Jones blended whiskey ad featuring a sidemount birdcage reel. It's the only ad I recall seeing that has such a reel in it, and it certainly looks like a
Billinghurst
Follett. Whomever did the ad certainly had access to some awesome tackle, as I'm sure Jim would agree!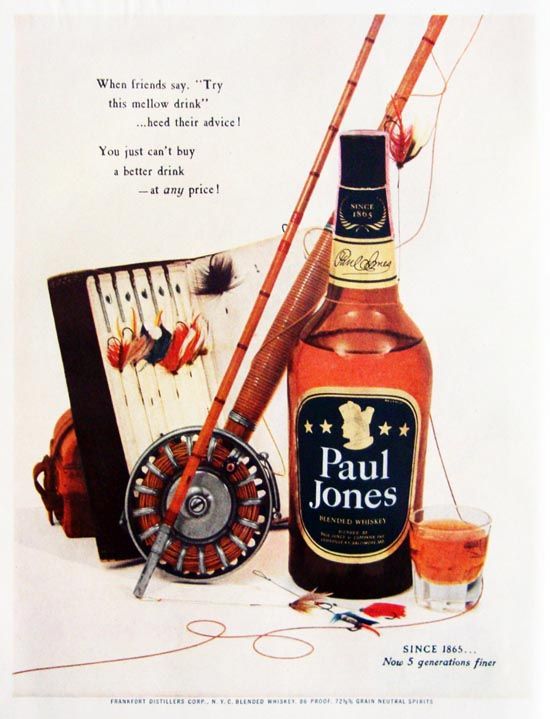 -- Dr. Todd