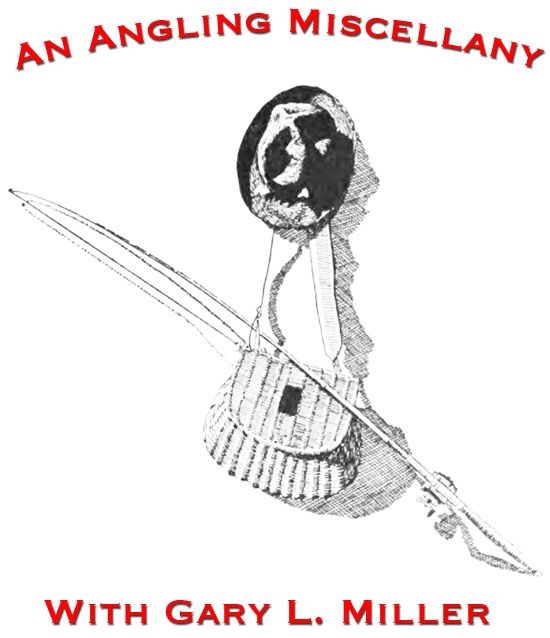 As a follow-up to
Bill Sonnett's excellent piece on Railroads and Fishing
, one of the roads with the greatest interest to Michigan collectors is the Grand Rapids and Indiana Railroad (GR&I) that dubbed itself, "The Fishing Line." From the late 1800s through the early 20th century they published an annual booklet called, "Where To Go Fishing" (in Michigan). These and other booklets were largely a response to declining revenue due to loss of traffic from the all but bust lumber industry. The Pere Marquette Railroad also published a similar competing pamphlet called "Fishing and Hunting In Michigan." As Bill noted, these publications promoted fishing along the railroad's line, giving information about where to fish, where to stay, where to rent a boat and best of all, who to get as a guide.
The 1912 edition of the GR&I booklet included this photograph of Arthur Winnie, the originator of several well known fly patterns including the Michigan Caddis and Winnie's Hopper, now known everywhere as Joe's Hopper. Another edition recommended Leonard Halladay's Mayfield Hotel, the birthplace of the famous Adams Fly.
Each issue also included a synopsis of Michigan fishing laws and pasted into the back of a c. 1900 issue was this neat foldout railroad map with an overlay of the Michigan Grayling showing their routes and principal connections.
The Pere Marquette publication of 1912 carried this reference to noted lure maker Charles Harris of Manistee, Michigan.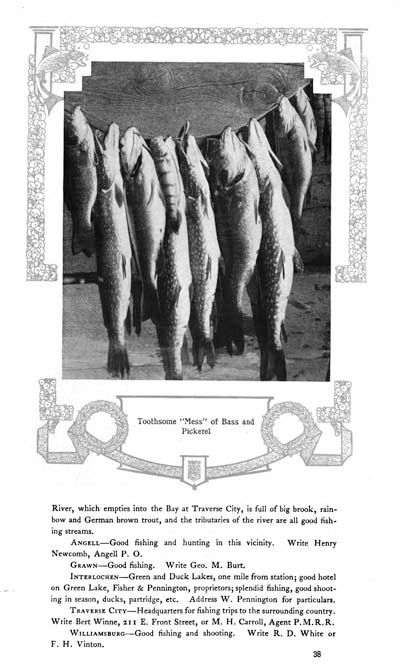 The 1911 edition of the Pere Marquette's "Fishing & Hunting In Michigan" carried this reference to Traverse City's Bert Winnie of Stump Dodger fame. The entire booklet can be read online by
clicking here
.
This 1910 edition of the GR&I's "Where To Go Fishing" can also be read in it's entirety
by clicking here
.
The GR&I also published a number of other colorful and appealing promotional booklets such as this "The Summer Resorts and Waters of Northern Michigan," pictured below.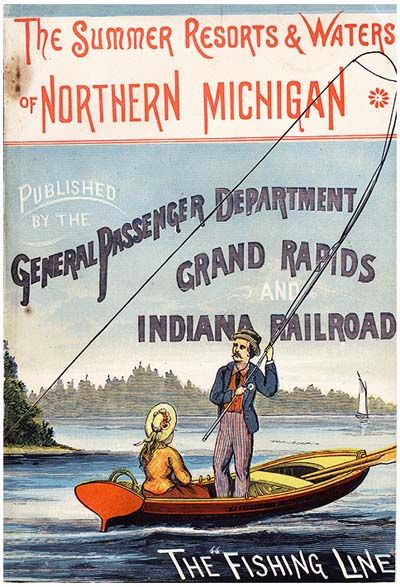 -- Gary L. Miller