Introducing the Best Selling Al Foss Lure of All Time!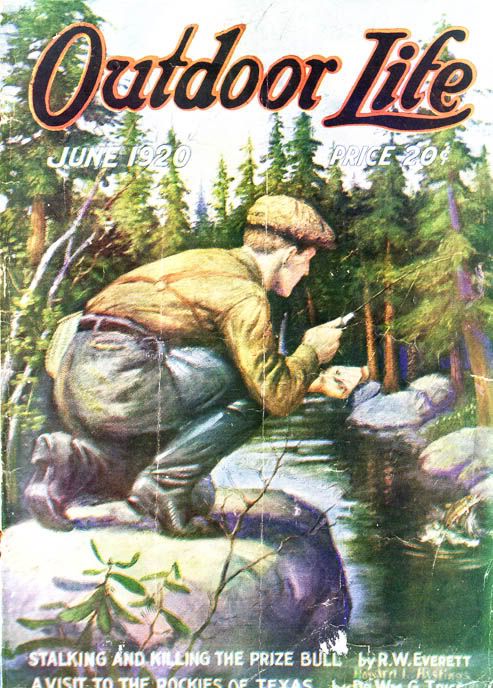 This full page advertisement from the June 1920 issue of 
Outdoor Life
 introduces what has to be the best selling Al Foss lure of all time. The Shimmy Wiggler certainly outnumbers any other of Al's lures that I have seen in tackle boxes and at lure collector shows over the last thirty years. This advertisement for "our latest invention' contains the typical humor displayed in many early Al Foss ads. Unlike the old pictures so often seen on magazine covers and calendars, the "huckleberry patch" boy with the pole and worms will no longer catch more fish than the "city chap with the up-to-date tackle" --at least not if he is equipped with Al's porkrind minnows! Another of Al's quips is reserved for the dealer that does not stock his minnows, whom he describes as "dead from the neck up."
I have spent much of my life collecting and reading pre-1960 bass fishing books and magazine articles and the Al Foss Shimmy Wiggler almost always receives high recommendations from many authors. I have also spent a good portion of the last twenty years experimenting with older bass lures and many have proven quite effective. However, despite overwhelmingly positive reviews from many famous authors and older fishermen, I simply cannot get bass to bite on this famous lure. In fact I must admit that I have yet to catch the first fish on one.
-- Bill Sonnett