Over the course of the next year, we'll be detailing the history of 52 companies that sold branded fishing tackle. 52 trade houses in 52 weeks -- some obscure, some famous, and all available exclusively here on the Fishing for History Blog! If you have any items from the week's entry you'd like to share with us, please send it my way and I'll make sure it makes it on the blog.
For a discussion of what exactly trade tackle is,
Click Here
. Enjoy the 52 for 52!
o - o - o - o - o - o - o - o - o - o - o - o - o - o
Trade House Tackle, Part 36:
Paxton & Gallagher of Omaha, NE
Today we feature a nifty company from America's heartland. Nebraska had a few fishing tackle makers, probably the most famous being the Kerwin's Bad Egg, but very few trade houses. Paxton & Gallagher of Omaha, Nebraska is one of the great exceptions.
The firm was founded in 1879 by Ben Gallagher and William A. Paxton, two stalwart Omaha businessmen. Paxton was a former cattleman turned banker who had his hand in just about every profitable doing in town. Gallagher, on the other hand, was a grocery man, and previously operated a series of companies all along the Union Pacific railroad route.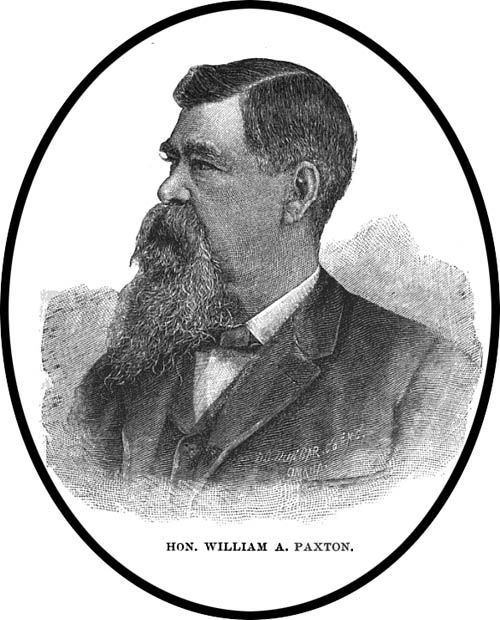 The company was founded as the Paxton & Gallagher Wholesale Grocery Co. and soon became one of the largest companies in its field in the West. The original store was located at 15th and Farnam Street in downtown Omaha, but soon moved to a four story complex at South 10th Street. They had a huge hit when they launched their Butter-Nut line of foods, and especially after 1913 when they began selling Butter-Nut brand Coffee, a name that is still around today.
We actually know the exact date the firm entered the fishing tackle field. According to the magazine
The American Artisan
for November 25, 1916, Paxton & Gallagher added a new department called Department K--Guns and Sporting Goods. The company would now carry "guns, revolvers and ammunition…and fishing tackle."
Their proprietary trade name was Monitor, and it was used on shotguns, rifles, and fishing tackle from 1916 into the 1950s. The only piece of Paxton & Gallagher fishing tackle I've seen is a snelled hook packet and a line spool. The Monitor line spool below I believe dates from the late 1910s.
The company had a good long run and was purchased in 1958 by Gilbert and Clark Swanson, who renamed the firm the Butter-Nut Foods Co.
It's very nice to feature trade tackle from overlooked places, and when it comes to fishing tackle there are few more passed over states than Nebraska. It's nice to remember that even in the prairie land they sold trade tackle.
-- Dr. Todd