Thursday Review: Ed Ries' Tales of the Golden Years of California Ocean Fishing (1900-1950)
Today we review a book recommended by Colby Sorrels, author of the book
The Flyfisher's Guide to the Texas Gulf Coast
. He'd recently read Ed Ries'
Tales of the Golden Years of California Ocean Fishing (1900-1950)
(Monterey Publishing, 2007) and recommended it to me.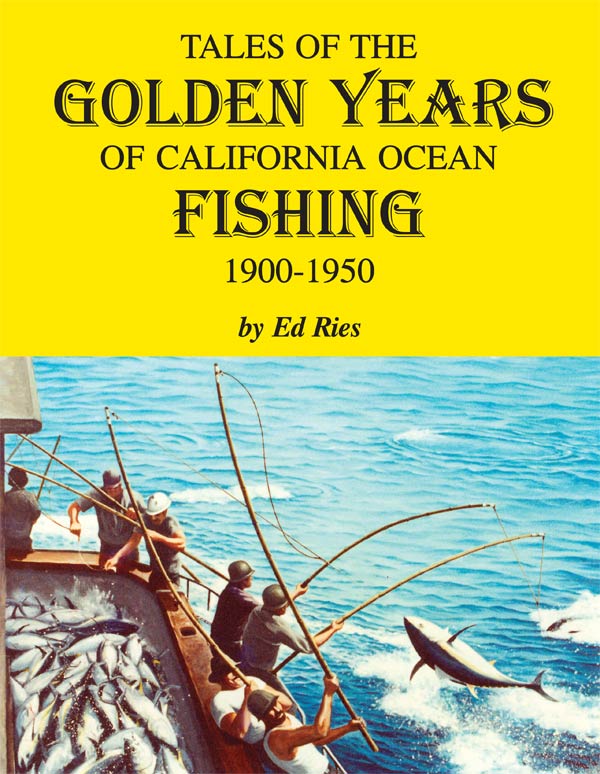 Well, I have to thank Colby as I had not seen or heard of this book before, and it is delightful. It is certainly a history of the important figures who populated West Coast fishing during its golden years--Zane Grey, Charles F. Holder (who we featured two days ago), Guy Silva and C.P. Morehouse--but it also captures the tackle and fishing styles used to fish during the era. Captain Ries has been fishing the region since the 1930s and lends his personal memories throughout.
As Ries is fascinated with fishing barges (decommissioned vessels moored as fishing piers), we get a lot of history of the boats and hulks that became such popular fishing destinations. Being a tackle nut I appreciated the sections explaining some of the popular tackle of the day, including the Hetzel and Japanese Feather jigs.
There is much to like about this book. Ries writes from real expertise and covers an array of subjects mostly unknown before the publication of his book. The production quality of the book could have been improved; many low-resolution photos are reproduced, showing pixelation in some cases. This should not, however, detract from the overall usefulness of the book.
Tales of the Golden Years of California Ocean Fishing (1900-1950)
is an engaging and interesting book that should be a part of every saltwater angling library. The book is 8.5" x 11" trade softcover and has 144 pages, with numerous black-and-white images. It is available from the publisher by
Clicking Here
.
-- Dr. Todd
From the web site:
Tales… captures the forgotten local history of sport and commercial fishing, including the tackle, boats and people, such as inspiring authors Charles F. Holder and Zane Grey, and personalities like "Santa Monica Olsen," the model for Bob Segar's Popeye. The book chronicles early tackle, fishing styles and techniques, both sport and commercial, many of which are told through Ries' own experiences dating back to the Depression. Ries also takes us into the fishing industry, where entrepreneurs seized the opportunity and growing interest in sport fishing by making available small day boats, and later utilized the hulks of at least 37 former sailing vessels, some over 1,000 tons in size. As the southern most ports on the West Coast, Los Angeles and San Diego watched a commercial fishing industry emerge as boats, ranges and fish markets continued to grow.