Infamous world record bass is found dead...former president Bush lands record Tarpon...VHS disease is still spreading...apparently anglers have brand loyalty...two of my favorite bait shops get profiled...the ugliness that is the monkfish...Rapala is now making beer...Kansas state bass record broken by 13 year old boy....debates rage on circle hook and barbless hooks alike...the return of the two-handed fly rod...the centenary of
The Tent Dwellers
...Australian special ops soldier killed in Afghanistan buried with his fishing rod...a new John Gierach book...it must be THE NEWS OF THE WEEK!
The Big Lead:
Potential
world record bass Dottie is dead
. Long live the Queen!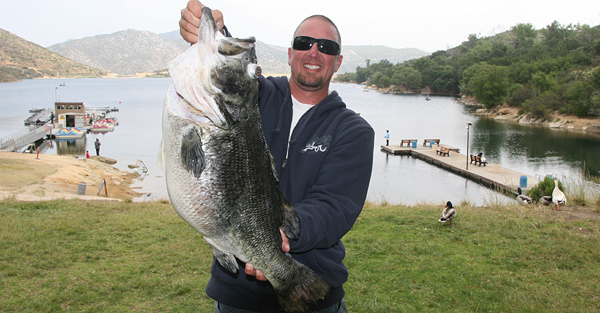 Swiss government
bans catch-and-release
.
Former president and war hero George W. Bush lands record tarpon
George W. Bush lands record tarpon
.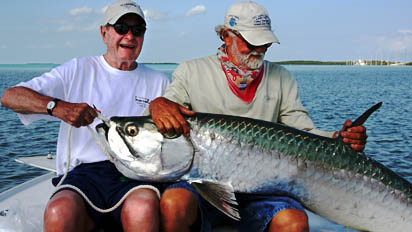 Wisconsin officials are worried about the
spread of VHS disease
.
The Barre-Montpelier Times-Argus
informs us it's
time for crankbait season
The Washington Times
reports on the Rodney Dangerfield of fish:
the carp
.
The American-Statesman
tell us that
anglers have brand loyalty
that would make NASCAR fans blush.
The Fargo Forum
reports on a
run on shiners on Otter Tail Lake
. Plus, the article is about Ken's Tackle Shop, one of my favorite bait shops around.
The Minneapolis Star-Tribune
profiles another of my favorite bait shops,
Vados Bait & Tackle Shop in Spring Lake Park
(co-owned by my friend Eric Stokes).
This is Derbyshire
reports that anglers find enjoyment
in old relics
...
Minnesota is looking for that elusive catch:
new anglers
.
Holy
Mola Mola
, batman!
Off Montauk, they
hunt the ugly Monkfish
.
The Duluth News-Tribune
reports that the Minnesota Pollution Control Agency is strongly urging anglers
to give up all lead tackle
.
The Curry County Reporter
reports on
local fishing legend Johnny Briggs
.
Rapala has gotten into the beer business by
launching its "Lakemaid Beer" line
. I'll bringing some of these for Chris Labuz to try at this year's nationals.
14 year old Kansas boy better angler than you, lands
11 pound 12.8 ounce bass to set Kansas state record
.
13 year old Virginia boy also better angler than you,
catches and releases 13 pound bass
on 6-pound test line.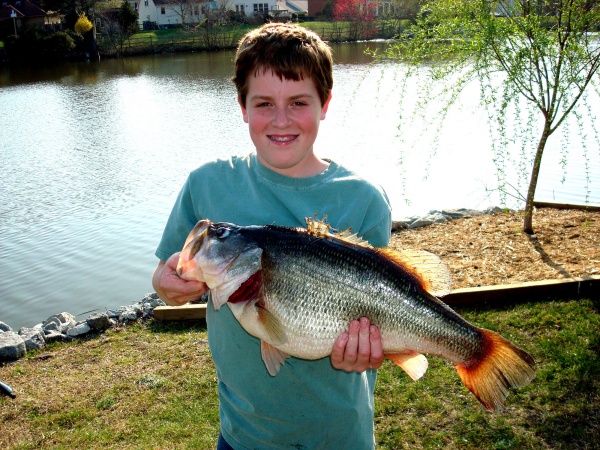 On-line video game Voyage Century launches new
deep-sea fishing rod for 500 credits
. And I had to have my college students explain to me what the hell all this means.
Massive rainbow trout released by UK's Department of Agriculture, Fisheries & Forestry on the Isle of Man was caught ten days later,
weighing in at 19 pounds, 15 ounces
.
The Circle Hook debate
still continues, despite evidence that they are superior in reducing fish mortality.
The barbed vs. barbless hook debate
also rages, at least in Canada. Somewhere William Jamison is rolling his eyes.
The Canadian Press
reports that
two-handed fly rods
are becoming more popular.
The Cape Breton Post
celebrates the centenary of one of the neatest books on trout fishing,
The Tent Dwellers by Albert Bigelow Paine
. Best quote from the book is reprinted: "or a hundred years, if I live that long, this crumpled book and these worn-out flies will bring back the clear, wild water and the green shores of a Nova Scotia June, the remoter silences of the deeper forest, the bright camps by twisting pools and tumbling falls, the flash of the leaping trout, the feel of the curved rod and the music of the singing reel."
Illinois native bags
92 pound carp with bow-and-arrow
.
Australian Special Ops soldier Jason Marks, killed by Taliban terrorists, is
buried with his favorite fishing rod
.
A new John Gierach book
is always cause for celebration.
Finishing with a Flourish
: On this Mother's Day Weekend, some angler have to choose:
fish or mom
?
-- Dr. Todd