The worst depiction of fishing in the history of cinema?
Anyone who's followed 1000 Words every Sunday knows that I am fascinated by Hollywood's portrayal of fishing. I am sometimes asked what the worst portrayal of fishing I've ever seen on TV or film.
I offer for evidence Roger Moore as The Saint in the 1963 episode "The Effete Angler." The plot is secondary to the actual action, but it revolves around Moore's character Simon Templar solving a crime in Miami by…fishing.
The Saint goes fishing with grizzled Miami captain O'Kevin.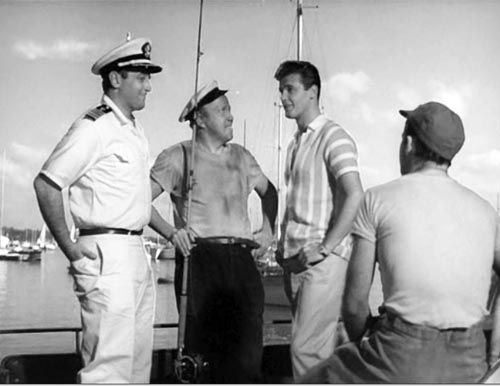 Here he is soaking in the local angling lore...
Here the ship's mate hands the Saint a rig. Oh oh...
He's got a hook up! Fish on, Saint!
The Penn is burning line...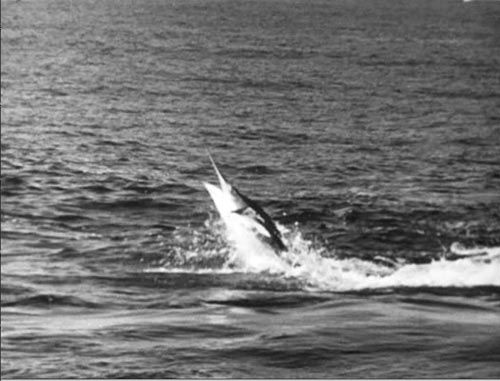 One thing about Roger Moore. Like Johnny Weismuller, you can always count on him being upstaged by stock footage.
Ah, Roger, I think you're holding the rod wrong...
Nope. Still upside down...
C'mon man! That fish will get away!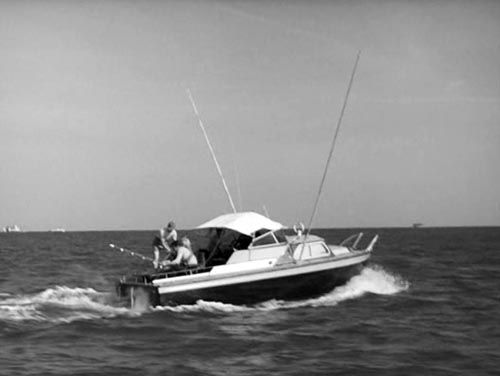 Stock footage alert! Real angler onto a fish...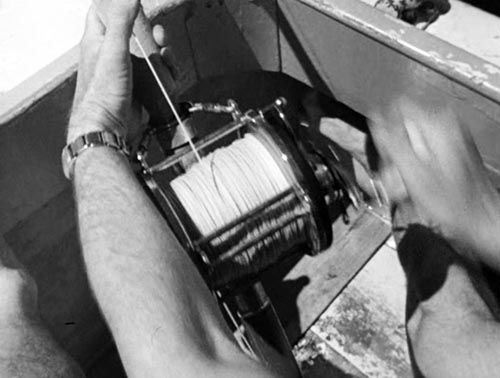 And stock footage of a reel being used correctly...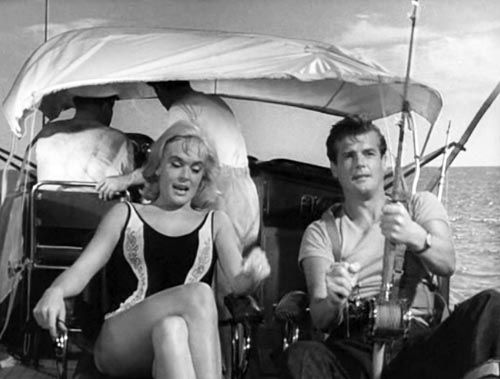 Oh Roger…still with the reel?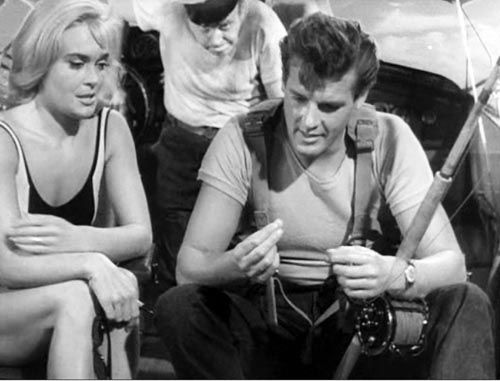 Told you that you'd lose that fish…
So ends the worst fishing scene in the history of cinema. But fish still play an important role. No joke--this is where the criminals hide the stolen jewels.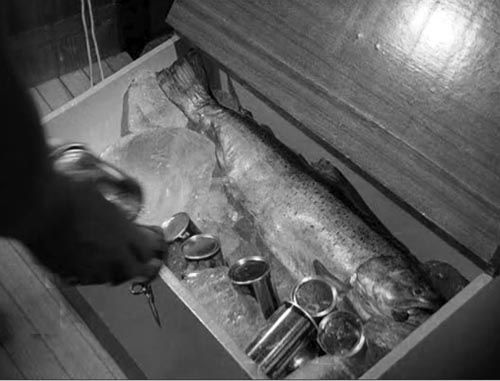 Ah yes. The native salmonids of Miami, Florida.
Don't believe me? Check it out yourself:
So…anyone think of a WORSE depiction than this?
-- Dr. Todd