Don't have time to read 50+ fishing and tackle collecting blogs and web sites? Well, let us do it for you! Follow all of the latest news, articles, and stories on
our Whitefishpress Twitter
account! Hint: You don't need to be a member...just bookmark the
Twitter Feed Page
or click on latest links to the right!
Freshwater Fishing Hall of Fame and IGFA announce 2011 inductees...Arkansas tackle show gets profiled...fun times on Long Pond...Catfish Dave...marsh fishing...silvers are the best salmon ever?...huge steelie caught on Clearwater River...a garage sale I'd like to go to...Irish pike angler catches 397th 20+ pound pike...new record Kokanee...Indiana man gets 53 inch pike...custom rodmaker Russ Pritchard...it must be THE NEWS OF THE WEEK!
The Big Lead
: The Freshwater Fishing Hall of Fame announces its
2011 class
...and the IGFA readies to induct five into its
Hall of Fame
.
The Arkansas tackle show
gets some great press (and a neat photo of Jerry McCoy to boot):
Fun times on
Long Pond
.
Catfish Dave
makes dreams come true.
ESPN goes
marsh fishing
.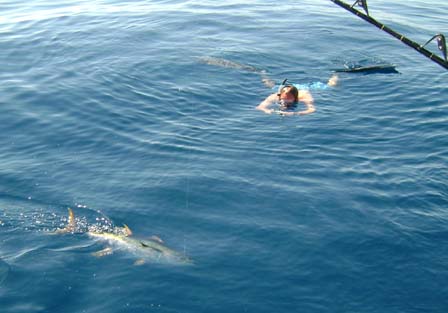 Southern Outdoor Writers
gather...chaos ensues?
Writing, the limelight, and why good writers should just chuck it all and
go fishing
.
Field & Stream's
Deeter proclaims silvers the
best salmon of all
.
Huge steelhead caught on
Clearwater River
.
Outdoor writer has
a garage sale
...I wish I was at.
Irish pike angler zeroes in on his
400th 20+ pound pike
.
British fishery boss says 40% of all fish kills due to
fish pellets
.
Pendelton man catches record
Kokanee Salmon
.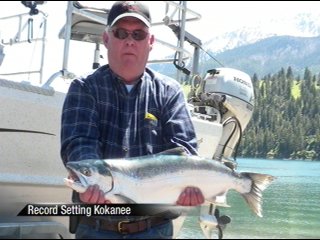 Indiana man nets 53-inch Northern Pike on
Ontario fishing trip
.
Finishing with a Flourish
: Russ Pritchard,
custom rodmaker
, gets profiled.
-- Dr. Todd