Musky legend and Eagle Tail lure inventor George Wahl passes away...careless anglers are killing swans...celebrating the tautog...ice is in in Minnesota!...St. Pete's kids get free rods and reels...when minnows aren't just minnows any more...pacu fishing in Chicago?....tarpon stocks are down...meet Sir Ian Botham, the fly guy...King Harald V of Norway is gifted a Hardy fly rod...fishing rod saves three lives...the fly fishing rabbi...it must be THE NEWS OF THE WEEK!
The Big Lead: George Wahl, musky legend and
inventor of the Eagle Tail lure
, has passed away.
Careless anglers are
killing swans in the U.K.
This tackle shop owner
aims to please
.
Tautog anglers are celebrating
along the Jersey shore
.
From the Awesome News Files: Lakes are beginning
to freeze in Bemidji
.
From the Great Idea Files: St. Pete's children
are getting free rods
.
Hot fishing is lurking
in the cooler waters
...
Why minnows
aren't just minnows any more
.
This
Savannah Morning News
writer has a
Christmas list for the angler
.
Chicago native catches 2 pound 10 ounce Pacu...
in Chicago Lake
.
A review of Robert Tomes' new book
Musky on the Fly
.
New
IGFA highlights
.
A recap of Australia's
Riviera Gold Coast Tournament
.
A world record Roosterfish...
or not
?
Avoid gun-toting women, mean horses and harleys...
and keep bass fishing
.
More on the
world record barbel
.
Confessions of a
western steelhead fishermen
.
Scientists report that tarpon stocks are
lower than expected
.
Why Sir Ian Botham is
the fly guy
.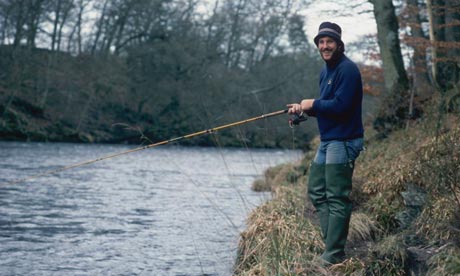 A stripper, a mobster, a murder, and a fisherman...yep.
That's Miami
.
King Harald V of Norway is gifted a
Hardy Angel 2 fly rod
.
Heroic actions involving a fishing rod
saves three people
. Fishing rods...is there anything they can't do?
Sad News: fellow collector Charles "Po Po" Crosbey
has passed away
..
Finishing with a Flourish
: Profiling the
fly fishing rabbi
.
-- Dr. Todd